Why Do I Need an Independent Professional Advisor?
Do I Need an Independent Professional Advisor? Only you can answer that.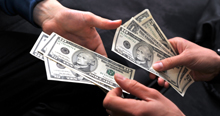 Well just like if you were buying a used car you would take it to a mechanic you trust. Selling your structured settlement is no different. The company buying the structured settlement has its attorney, the insurance company paying the structured settlement has their attorney, and you need your own Structured Settlement Attorney.
Some states actually require an outside attorney review of the transfer of the structured settlement. This is because the court is charged with acting in your best interest. So it only stands to reason that if the courts feel it is your best interest, that it is something you should take heed of.
Finding a qualified attorney to review and understand the sale of a structured settlement can also be difficult. The fact is some attorney's have never been approached to review this type of transaction and have no idea what they are looking for.
This could cause problems when you go to court if they have not addressed the proper details ad addressed details that have no bearing or relevance.
Some companies will provide you with a list of attorneys they have clients use, but are they truly independent professional advisors?
Comments
There are no comments yet.