Reduce Risk in the Purchase of a Pre-Owned Annuity
Proper Due Diligence is Critical to Reduce Risk in the Purchase of a Pre-Owned Annuity
Pre-owned annuities (also known as a "pre-issued" , "secondary market" or "recycled" annuities) do offer private investors higher rates of return than primary market annuities, but there is also additional risk. First, there is generally no direct contractual relationship between the investor and the underlying annuity issuer and investor's will often be "stepping into the shoes" of either the original annuitant and/or the original purchaser of the annuity.
To best insure that an investor will receive the same guarantees and protections initially offered the original purchaser of the payment stream, an investor should retain the services of an Independent Professional Advisor experienced in the purchase and sale of pre-owned annuities. This is especially true due to the fact that most pre-owned annuities arise from structured settlements, lottery winnings, casino jackpots, and/or similar payment stream require a Court Order Procedure.
At the Law offices of Eugene A. Ahtirski, we will review your proposed pre-owned annuity purchase to verify that all necessary legal procedures have been followed and that your rights to receive the future payments are protected. We offer all investors an initial free consultation and will provide an initial review of all proposed purchase documents (not to exceed one hour) at no charge to you.
http://structuredsettlementexpert.co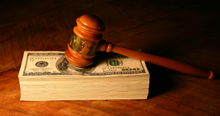 Comments
There are no comments yet.