AN INDEPENDENT PROFESSIONAL ADVISOR (IPA) CAN USUALLY GET YOU MORE MONEY FOR THE STRUCTURED SETTLEMENT PAYMENTS YOU ARE SELLING
AN INDEPENDENT PROFESSIONAL ADVISOR (IPA) CAN USUALLY GET YOU MORE MONEY FOR  THE STRUCTURED SETTLEMENT PAYMENTS YOU ARE SELLING
Every sale of a structured settlement requires prior court approval first, and 48 states have currently enacted some form of "consumer protection legislation" to protect all sellers of structured settlement payment streams.  Central to each and every one of the 48 different state statues is the use of an Independent Professional Advisor is either highly encouraged, or required!
Why; because before any judge can approve a sale of a structured settlement, a judge must decide if it is "in the best interests" of the seller to sell their structured settlements. Next, the Judge must determine if the seller had or should have had an Independent Professional Advisor ("IPA") look over the documents first.
If an IPA does their job properly, the IPA will not simply just review the structured settlement sales agreement, but more important, also do all of the following for the seller:
1. Determine if the seller is in fact getting the best deal possible. To do this, a knowledgeable Independent Professional Advisor will begin by contacting various other companies that purchase payment streams (also known as "factoring companies") to see if a better rate to the seller is possible;
2. Next, the Independent Professional Advisor will seek to obtain a better purchase price for the seller;
3. Once the best possible purchase price for the seller's structured settlement payment stream has been negotiated by the Independent Professional Advisor, the IPA will then either write a letter in support of the transfer to the Court, and/or appear on behalf of the seller in court to argue why it is in the best interests of the seller to enter into the agreement to sell their structured settlement payment rights.
Statistics also show that having an Independent Professional Advisor significantly reduces the likelihood of a "denied" of an attempted sale. In fact, when one looks at all the cases where a Court "denied" an attempted sale of structured settlement payments, one finds that most denials occur when a seller does not have an Independent Professional Advisor representing the seller's interests.
So, if you are thinking of selling your structured settlement payments what should you do? First, remember that any lawyer representing the buyer is not representing your interests. So the best advice is to get your own Independent Professional Advisor with experience in the structured settlement industry.
Plus, a good lawyer trained in the area of structured settlements can usually figure out how to keep you own costs to a minimum, get you more money for your payments than you could have obtained on your own, and finally assist you in Court when you are standing before a Judge at the hearing to approve the sale of your structured settlement payments!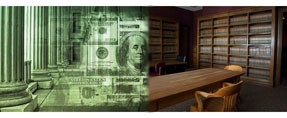 Comments
There are no comments yet.