Independent Professional Advice Stanislaus County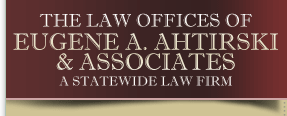 Independent Professional Advice Stanislaus County
[contact-form][contact-field label='Name' type='name' required='1'/][contact-field label='Email' type='email' required='1'/][contact-field label='Comment' type='textarea' required='1'/][/contact-form]
OVERVIEW OF THE SUPERIOR COURT OF CALIFORNIA, COUNTY OF STANISLAUS
The Superior Court of California, County of Stanislaus is the 17th largest court statewide. We have 21 Judges and 2 Commissioners. Statewide, there are slightly more than 2,000 judicial positions. We have a $25.5 million dollar budget and a staff of approximately 220 employees. Our operating budget is State-supported while the Judicial Council of the State of California is responsible for the maintenance and support of facilities. We receive more than 100,000 filings per year. In January 2001 the Court separated from the County due to the passage of SB2140 legislation.  Prior to this legislation, all Court staff, with the exception of the judges, were County employees.  Following this legislation, employees of the Court are now considered Trial Court Employees.  This is a statewide historic first and is part of the ongoing changes brought about as part of the unification of the trial courts into one trial court which took effect in July 1998. This Court and its administrators are actively involved with the local community, the California Legislature, other county departments, especially those involved directly with the civil, criminal and juvenile justice system, and on committees created by the California Judicial Council, the Judicial Council and the Conference of Court Executives.
The Court is also involved on a national level with the National Center for State Courts (NCSC) and the National Association of Court Managers (NACM).
COURT ADMINISTRATION
The Court administration, headed by the Executive Officer, has overall responsibility for the management of Superior Court operations. Administration offices are located in the main courthouse at 800 11th Street, Modesto, CA.
To contact Court administration:
Telephone: (209) 530-3111
Fax: (209) 236-7797
ADMINISTRATIVE STAFF