Independent Professional Advice San Mateo County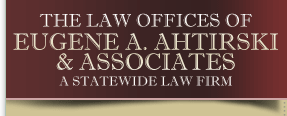 Independent Professional Advice San Mateo County
[contact-form][contact-field label='Name' type='name' required='1'/][contact-field label='Email' type='email' required='1'/][contact-field label='Phone' type='text' required='1'/][contact-field label='Comment' type='textarea' required='1'/][/contact-form]
MESSAGE FROM PRESIDING JUDGE JOHN L. GRANDSAERT
Posted March 10, 2015
As we proceed throughout the first quarter of 2015, and I begin my term as Presiding Judge, I am proud to report that the San Mateo County Superior Court is on an upward trend.
Before turning to the state of our court generally, I want to take this opportunity to welcome our two recently elected judges, Judges Susan Greenberg and Stephanie Garratt. Both of these former Commissioners had the experience to "hit the ground running", and have immediately and positively enhanced our ability to serve the public. I also would like to welcome Rachael Holt and Cristina Mazzei, both of whom were selected from an extremely strong candidate pool to replace our former commissioners. Commissioners Holt and Mazzei have the experience that will allow them to serve the public well.
I wish I could report that all is otherwise well with your court. Unfortunately, six years of budget cuts totaling over one billion dollars cannot be undone by the 18% of these funds that have been restored. These cuts forced us to eliminate 130 court employee positions. No organization can absorb the impact of the loss of one-third of its staff without adverse consequences. The eight employees that we have been able to "add back" in the last two years, through innovation and incremental restoration of funding, simply cannot compensate for the remaining 122 positions that budget cuts will not allow us to fill.
As most of you know, we were required to shut down four of the six courtrooms in our South San Francisco courthouse, and our two San Mateo "High Tech" courtrooms, when the Governor and the Legislature cut our budget so dramatically. The 18% partial restoration that we have received will similarly not allow us to reopen these shuttered courtrooms.
We can be proud, however, of how we have otherwise responded to the unprecedented cuts to the court. Because of very innovative changes that we have made in the last several years, we are in a stronger position than we were in even last year at this time. As a result, we believe we can ride out the continuing financial storms that we face from a more stable position that will allow for some incremental growth and service improvements.
We are very proud of the fact that we faced our budget cutbacks "head on". When the cuts began, our court immediately confronted the fact that our staffing had to be drastically reduced, albeit in a way that minimized the impact on our court employees. We immediately stopped filling vacant positions and devised incentive programs for those workers who wished to voluntarily leave court employment or retire. In reacting quickly, we drastically reduced the need for involuntary layoffs, while still reducing our employee positions from 385 to 255. The salary savings that resulted have allowed us to better weather the continuing cuts.
Another innovation that has helped us maintain relative stability in recent years has been the negotiation of a term-employment program with our unions. This allowed us to curb the growth of long-term pension liability by instituting portable, defined-contribution benefits for term employees (up to 15% of our court workforce) while preserving the defined-benefit pensions of existing court employees. Our court is therefore able to fill certain vacancies and restore positions at 18% less cost. In this way we have been able to add a term Commissioner and a term legal research attorney, both of whom have significantly increased our ability to serve the public better. We also plan to extend our clerk's office and phone hours for an additional two hours on Fridays, from 12 until 2 P.M., beginning on April 3.
In addition to cutting our budget by one-third, the Governor and the Legislature have insisted that all courts spend down their reserves, and limit future annual reserves to a maximum of 1% of their budget. This does not allow the Court to plan for even leaner times nor save for future capital expenditures. Our court has responsibly decided, therefore, that the best way to utilize the remaining reserves that exceed the 1% cap is to purchase a new computer system. This will allow us to achieve greater efficiencies as we move toward a paper-on-demand court, and, ultimately, a paperless court! The first phase of this process will go on-line in June of this year.
We are also continuing to explore, and where possible implement, innovative changes that do not depend on funding restoration. An example of this is our restoring one criminal jury trial per week in South San Francisco. By doing so, we have been able to assign out more civil trials in the first two months of this year.
I am extremely proud of our innovations and our hard-working judges, commissioners and staff. Nevertheless, the delays, long-lines and reduced access to justice caused by still-inadequate state funding for our trial courts continues to be a source of great concern for judicial branch leaders – and for me as I begin my term as Presiding Judge. For the public who come through our doors daily in search of justice, and the attorneys who represent them, trial court delays throughout the state are often described as "extraordinary" and "unsatisfactory". I agree. This is not the treatment that any of us can accept for what was designed to be, and, for the sake of our democracy must remain, the independent and equal third branch of government.
While no one finds these delays to be acceptable, we have no choice but to work within our budget constraints until such time as adequate funding for essential court services is restored by the Governor and the Legislature. We are working hard to mitigate the effect of this inadequate funding, and we so appreciate the continuing efforts of so many attorneys and other members of the public who have joined us in successfully lobbying the Governor and the Legislature to begin to restore essential court funding. Until adequate funding is restored, we will continue as a court to attempt to reduce inherent delays, to consider any and all innovative suggestions to improve service, and to thank our community for their patience in these extremely difficult times.
John L. Grandsaert, Presiding Judge