Blog
Congratulations to the California Lottery Winner!
We'd  like to Congratulate the California Lottery Winner from Chino Hills, Ca.
California Lottery Winner. The scene was celebratory at a 7-Eleven in Chino Hills on Wednesday night where one of three jackpot-winning Powerball tickets was sold.
Additional jackpot winners were also confirmed in Florida and Tennessee, according to Russ Lopez with the California Lottery.
Each winning ticket was worth $528.8 million, Lopez said.
The Chino Hills ticket was purchased at the 7-Eleven store at 4092 Chino Hills Parkway.
Twelve other tickets bought in California matched 5 of 6 numbers, according to Lopez.
Those tickets were sold in Nipton, Chula Vista, Santa Rosa, Santa Cruz, Santa Monica, Tustin, Pacoima, Vacaville, Cloverdale, Redlands, Gardena and Irwindale.
The winning numbers for the record-breaking jackpot were 4, 8, 19, 27, 34 and the Powerball 10.
The latest pot initially shot past the $1 billion mark — hitting $1.3 billion — after thedrawing failed to produce a winner in last Saturday's game, which reached an estimated $950 million.
By Monday, it had grown to $1.4 billion and increased another $100 million the following day, bringing it to an estimated total of $1.5 billion.
Players have approximately 1 in 292 millions of matching five numbers plus the Powerball number.
As with all drawings, any grand prize winner would have the option of taking a lump sum amount, or receive the winning total in 30 annual installments, according to a Tuesday news release from the California Lottery.
Any California Lottery retailer that sold a jackpot-winning ticket would receive a $1 million check, lottery officials said.
Since the Powerball jackpot rolled two months ago, there have been more than $250 million in ticket sales, lottery officials said on Tuesday. To put that figure in perspective, the state sold $372 million worth of tickets for the game during the entire 2014-2015 fiscal year.
The current jackpot is the biggest ever recorded in the world. It crossed into the top 10 largest lottery prizes in the U.S. on Jan. 3, when it hit $400 million.
Prior to Wednesday's night draw, the biggest jackpot in U.S. history was $656 million, while the largest won in Powerball was $590.5 million.
Powerball is played in California and 43 other states, plus Washington, D.C., Puerto Rico and the U.S. Virgin Islands. Tickets cost $2 a piece, and drawing take place at 7:59 p.m. PT on Wednesday and Saturday.
13 Powerball Facts You Should Know
1. How much of the jackpot goes to the winner and where does the rest of it go?
Winners should expect to keep only about a third of the advertised jackpot or cash payout, says Tracey Cohen, the interim executive director of the D.C. Lottery.
The jackpot is currently $1.5 billion and the cash option is $930 million.
The rest of the money is generally taken by federal, state and city taxes based on where the ticket was purchased and where the winner lives.
2. Does the store that sold the winning ticket get anything?
Cohen said that the seller of the winning jackpot ticket will receive a $25,000 bonus from the lottery. That money isn't taken from the winner's jackpot but from regular ticket sales and cashing commissions that the lottery collects from every ticket sold.
In D.C., sellers do not receive a bonus for selling a winning Match-5 ticket.
3. Why do some states have more jackpot winners than others?
"It's pure randomness," Cohen said.
Even if it is random, there may be something in the water in Pennsylvania because 16 previous jackpot winners from the past 13 years all bought their tickets in the Keystone state.
"Some states have been participating in Powerball longer than others, and states with higher sales are more likely to have a winner," said Shelly Gerteisen, a spokeswoman for the Florida Lottery.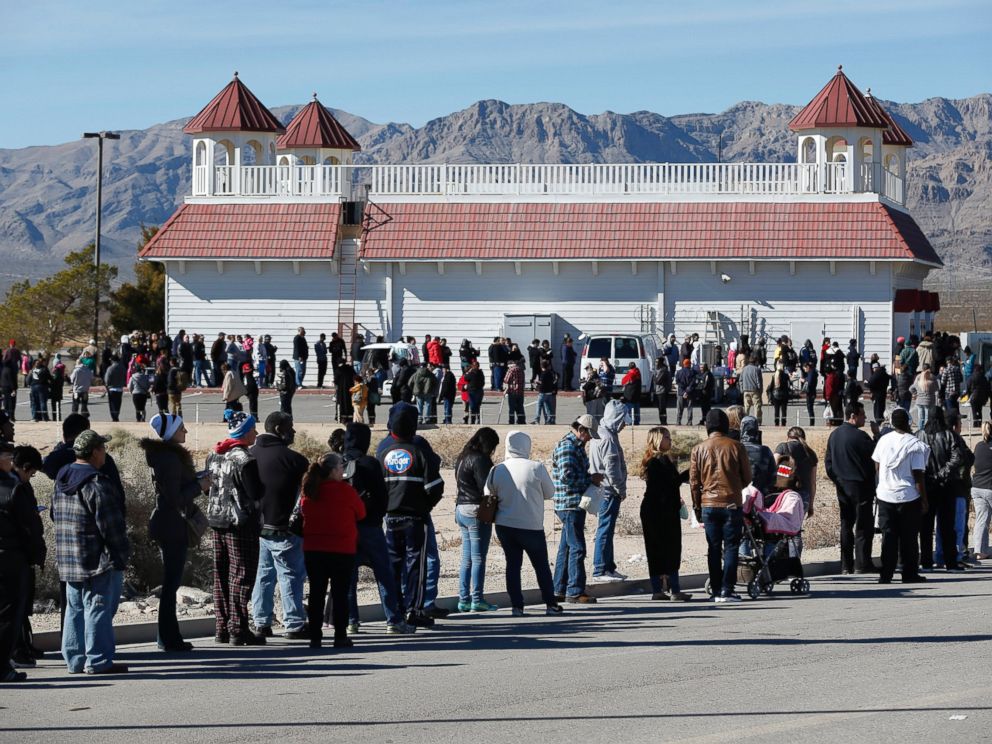 4. Have there been cases when people have called in thinking that they're the winner only to be told that they are wrong?
"Those calls are no fun," Gerteisen said. "It's more fun when they think they only won a little prize and it turns out they are a big winner!"
Cohen said that similar instances have happened in D.C.
"So I say this: it's not a winner until you come in and we tell you it's a winner," Cohen noted.
5. What happens if someone tries to cash in a fake or falsified ticket?
The penalties differ by state and offenders can face criminal charges if caught, Cohen said.
"We take this very, very seriously," she said.
6. Why is this Powerball jackpot so large?
This Powerball jackpot started out as $40 million on Nov. 7, 2015, but there was no jackpot winner in that drawing or the 19 others that followed.
7. How many tickets have been sold?
Since this jackpot started on Nov. 7, 1.325 billion tickets have been sold, according to the Texas Lottery. Officials at the lotto expect that number to go up to 1.55 billion by the time the drawing happens at 10:59 p.m. E.T. tonight.
Not all of those tickets are eligible for tonight's drawing, however. There have been 371 million tickets sold for this upcoming drawing, according to Gary Grief, the executive director of the Texas lottery and chair of the Powerball game for the Multi-State Lottery Association.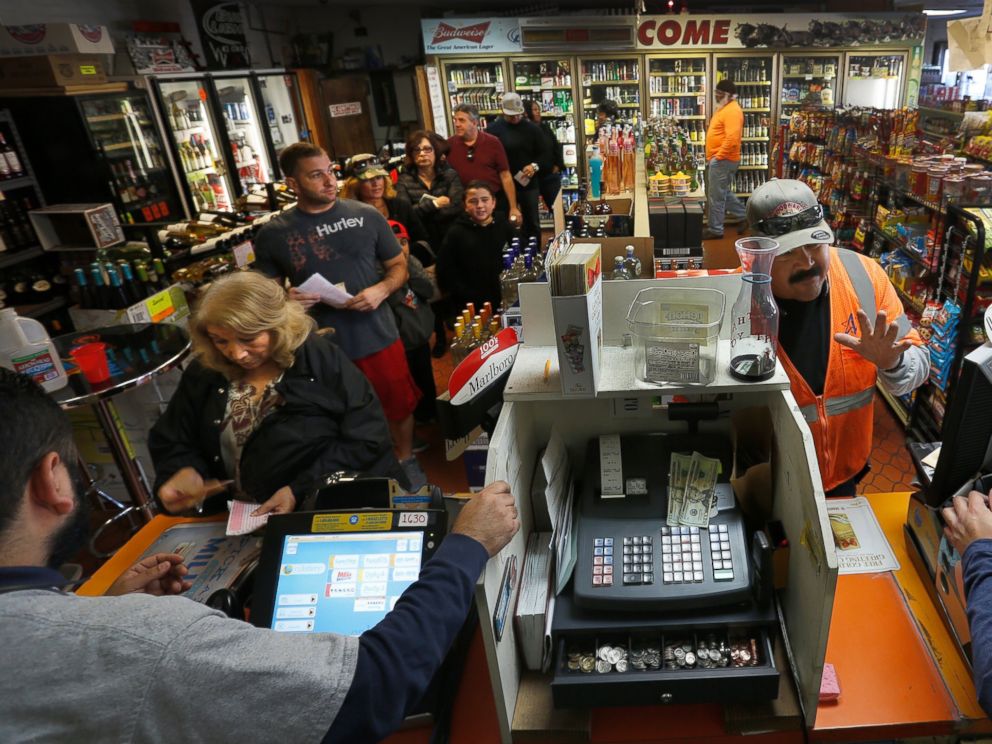 8. What are the chances that a wining ticket has already been sold?
Grief said 85.8 percent of all Powerball ticket combinations have been sold thus far.
9. How do officials know if a winning jackpot ticket has been issued?
Ticket numbers are run through a central computer at the Multi-State Lottery Association. The computer can match the winning ticket with the numbers drawn from the machines in Florida.
"It's a little bit like election night," Cohen said of how the results need to come in from the various districts, which in this case would be the 44 participating states as well as District of Colombia, Puerto Rico and the U.S. Virgin Islands.
10. Do people need to say whether or not they want the cash option or the annuity option when they buy their tickets?
It depends on the state, Gerteisen said, but some states require buyers to decide right then and there.
11. How does the annuity option work?
If a winner chooses to get the full jackpot through the annuity option, the winner will receive that amount in a series of 30 payments over 29 years, according to the Powerball website. The annual payment may differ slightly year-to-year based on the payouts from the securities investments that the lottery (in this case Powerball) chooses to invest in. The winner will get at least the annual prize payment "no matter what happens to the securities," the site explains.
12. How long do winners have to claim their tickets? And how can a ticket be claimed?
The exact claiming period varies slightly per state, but are all generally around 180 days. Players need to sign the back of their ticket to claim the rights to the winnings, and they have to claim their ticket in the same state where they bought their ticket even if they live in a different state.
13. What is the lottery's connection to state education programs?
Each state's lottery organization has chosen what causes to support with the funds that are allocated from a jackpot win, and many – but not all — have selected educational programs as the recipients.
Some states have established general funds that distribute the money among causes including wildlife programs, local emergency services and parks.
Others designate one set cause. In Pennsylvania, lotto funds are used for senior programs while in Georgia all of the funds are spent on education.
14. What are the chances of getting the jackpot ticket?
Each ticket has a 1 in 292 million chance of being the winner.
Congratulations again to the California Lottery Winner!
Comments
There are no comments yet.