Blog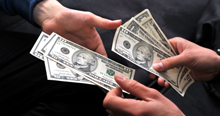 What is meant by IPA or Independent Professional Advisor
Well according to the California Statue it reads as:
(f) "Independent professional advice" means advice of an attorney, certified public accountant, actuary, or other licensed professional adviser meeting all of the following requirements:
(1) The adviser is engaged by a claimant or payee to render advice concerning the legal, tax, or financial implications of a structured settlement or a transfer of structured settlement payment rights.
(2) The adviser's compensation for rendering independent professional advice is not affected by occurrence or lack of occurrence of a settlement or transfer.
(3) A particular adviser is not referred to the payee by the transferee or its agent, except that the transferee may refer the payee to a lawyer referral service or agency operated by a state or local bar association.
So basically any licensed professional, who has a working knowledge of structured settlement transfers can be n IPA. Although it would be best that they have more than just a working knowledge, such as a keen understanding of present day values of future payments, and the ability to get at least 2 other quotes.
Currently we are seeing a trend in California where the Judges are expecting the IPA to come into court prepared with a total of 3 quotes to prove that this i in the best interest of the payee.
This is not meant as a means to take cases away from originating factoring companies, just a way to insure that the payee gets the best price for their payment stream. In fact what typically ends up happening is the originating factoring company is forced to come in their price in order to get the courts approval.
So whether you act as your own IPA or you hire an outside professional, be aware that the courts will not always rule in your favor based on your needs.
Comments
There are no comments yet.