Blog
Transfers of Structured Settlement Payment
Transfers of Structured Settlement Payment Rights
Compliance to Contract Writing is the Responsibility of the Transfer Company
The California Insurance Code puts the onus on the transfer company to get all of the contracts right.  The Insurance Code spells out the terms of the disclosure statement, and the transfer agreement in Sections 10136, 10137, and 10138 to the transfer company, and only the transfer company.
The code below states that it is the sole responsibility of the transfer company to draft these and any other necessary contracts to "seal the deal" for a successful transfer of payment rights.
10139.3(b) states, "Compliance with the requirements set forth in Sections 10136, 10137, and 10138 shall be solely the responsibility of the transferee in any transfer of structured settlement payment rights."
You could say this is the enabling clause for the transfer company to write the contracts in a compliant manner.
Direct any contract questions to the transfer company or to an independent professional adviser.
Your independent professional advisor is more approachable, and is a neutral party.  The independent professional advisor knows the law, and knows what to expect; even though every case is different, the law remains the same.
Call today for a free consultation.
http://strcturedsettlementadvisor.info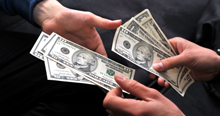 Comments
There are no comments yet.