Blog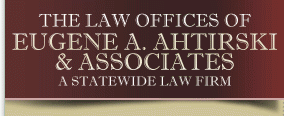 What Makes the Judge Deny Your Petition to Transfer Your Structured Settlement Payment Rights in Los Angeles County
What Makes the Judge Deny Your Petition to Transfer Your Structured Settlement Payment Rights in Los Angeles County
 Possible violations (these violations have happened before):
The law provides a disclosure statement template for transfer companies to use when buying your structured settlement payment rights.
If the transfer company adds wording to the disclosure statement template that alters the legal intent of any of the elements, resulting in changing of the law, then this is a violation.  The judge cannot rule in your favor.  It would be against the law.
How would you know if wording was added?

You wouldn't.  The judge would, and your independent professional adviser would, and even more probable if the IPA was an attorney specializing in this industry, because the attorney specializing in this industry would know the disclosure statement template, with his eyes closed.  He could have had a hand creating it in Congress.
 If this violation happens in Los Angeles County
You could get another chance at a petition because of 321 Henderson Receivables Origination LLC v. Sioteco (2009) 173 Cal. App. 4th 1059, where the Court of Appeal called on trial courts to give the parties a chance to amend their petitions to fix problems and to provide more information so that the transaction could be better assessed!  (Fresno)
What Makes the Judge Deny Your Petition, may not be the same as what makes a judge deny another petition. Most times in Los Angeles having an Independent Professional Advisor will keep the judge from denying your petition.
Comments
There are no comments yet.