Blog
Block 16.2  Article 2.3 Transfers of Structured Settlement Payment Rights
Quick Resource Guide:  "The List" of Documents Needed to Give to the OAG for Structured Settlement Transfers
Below is the official list of documents needed by the California Office of Attorney General pursuant to CA Code of Insurance 10139(a), taken directly, and verbatim, from the code itself on December 12th 2014, Friday at 12:19 p.m.:
a copy of the transferee's petition for approval
a copy of the written disclosure statement required by subdivision (a) of Section 10136
a copy of the annuity contract
any qualified assignment agreement
the underlying structured settlement agreement/or
any order or approval of any court or responsible administrative authority authorizing or approving the structured settlement
a copy and proof of notice to the interested parties
a verified statement from the transferee stating that all of the conditions set forth in Sections 10136, 10137, and 10138 have been met
See our articles on 10139 (b), (c), and (d) for further information on reporting with the Attorney General.
http://structuredsettlementexpert.co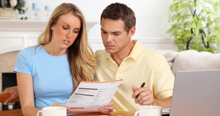 The Law Offices of Eugene Ahtirski, and it subsidiary Andres Financial Group are industry leaders in the transfer of structured settlements and in providing independent professional advise to sellers ad private investors.
Comments
There are no comments yet.